Preniere luxury residence on Provo Golf club.
Rental Rate : USD $ 6,000 /Month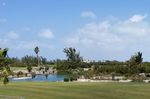 Vacation Rental

Pets Friendly
Contact Details:
Posted By:

Yvon marcil

Date Posted:

July 18, 2018

Phone No.:

(1) 514347-XXXX

click to show phone no

Email:

Inquire about Property
*** All "Property Inquires" are sent DIRECTLY to the seller's email. ***
This website does not in any way redirect messages for any other reason or intent. Open email addresses published on web pages are subject to spammers grabbing and distributing them for malicious purposes. This is why we have provided a "Inquire about Property" contact form to protect our sellers and members.
Property Details :
Category:

Single Family Home

District:

Providenciales / Grace Bay

Property Name:

Balmoral

Rental Rate:

USD $ 6,000 /Month

Vacation Rental:

Yes

Pet Friendly:

Yes

No. Bedrooms:

2

No. Bathrooms:

2 1/2

Property View:

Golf Course View

Living Space:

2000.00

Units (Living Space):

sq/Feet

Lot Size:

n/a
Description:
New construction, new house .
Minutes walk from world famous Grace Bay Beach, stores, restaurants, shopping, casino and entertainment. This beautiful stylishly decorated 2 bedroom, 2,5 bathroom house is situated on the Provo Golf Course overlooking one of the most spectacular 18 hole golf courses in the Carribea
Additional Property Photos :
Comments